the egyptian minerals and salts Company at Fayoum
Egyptian Shareholding Company in accordance with the provisions of the investment laws since 1984.It was a milestone in the salt industry especially edible salt for more than 35 years
We, the Egyptian Minerals and Salts Company at Fayoum (EMISAL), are an Egyptian joint stock company in accordance with the provisions of the Arab and Foreign Investment Law and its amendments.
The company was established with the primary environmental objective of improving the salinity concentration of Qaron lake in the appropriate boundaries  of marine life because of the environmental.. more
Welcome to the salt production edifice
The Egyptian Company for Salt and Minerals (EMISAL) places research and development activities at the top of its priorities, in light of its belief that continuing innovative work will be reflected on the development of the company's business and thus consolidated its position in the industrial and food field at the local and international market levels.
Therefore, the company seeks to find and develop innovative solutions that enhance its ability to achieve its vision and strategic objectives while improving the skills of all employees.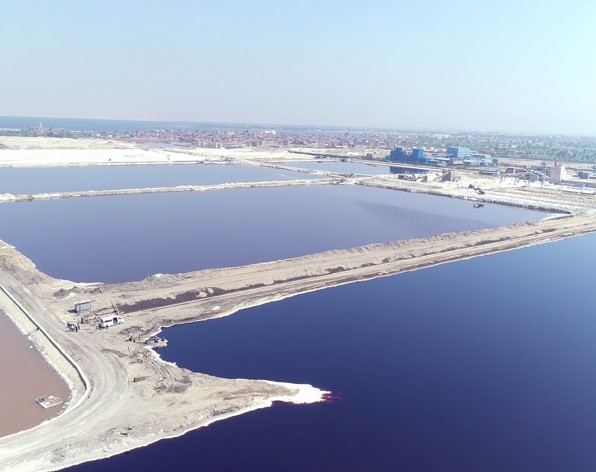 million pounds is the capital of the company
workers in the company doing their best to produce a high-quality local product
The company contributed about one million in state resources in the period from 2010 to 2023.
Salts was produced with worth 5.891 billion that was imported in hard currency.
Introductory Film For Emisal Company
Our products are used in many fields
The product brochure includes all the products offered by the company, their uses and Its chemical properties.
High purity Sodium Chloride (vacuum) plant and Magnesium Sulfate (Epsom Salt) 
The company have many factories to manufacture different kinds of salts, which are used in various fields starting from table salt, to medical salt passing through  agricultural fertilizers.
Our vision and the values we adopt
The giants of the Egyptian industry trust the Egyptian company for salt and minerals "EMISAL"
About Emisal
The company was established with the primary environmental objective of improving the salinity concentration of Qarun lake in the appropriate boundaries of marine life because of the environmental, economic and social importance to the surrounding community and Egypt in general, by building an industrial base at the lake site to extract and manufacture a variety of products such as table salt and industrial salts and present their products to the local, Regional, and global markets.
important links
Our social networks
call us
Factories – Shakshouk – Abshaway Center – Fayoum Governorate–
cairo office
Sales: 10 African Union Square (Al Mesaha previously) – Dokki, Giza.

E-mail :-
Administration: info@emisalsalts.com
sales:- sales@emisalsalts.com